The latest extension to TradeBid's multi-award winning online auction platform, is launching today Friday 16th June.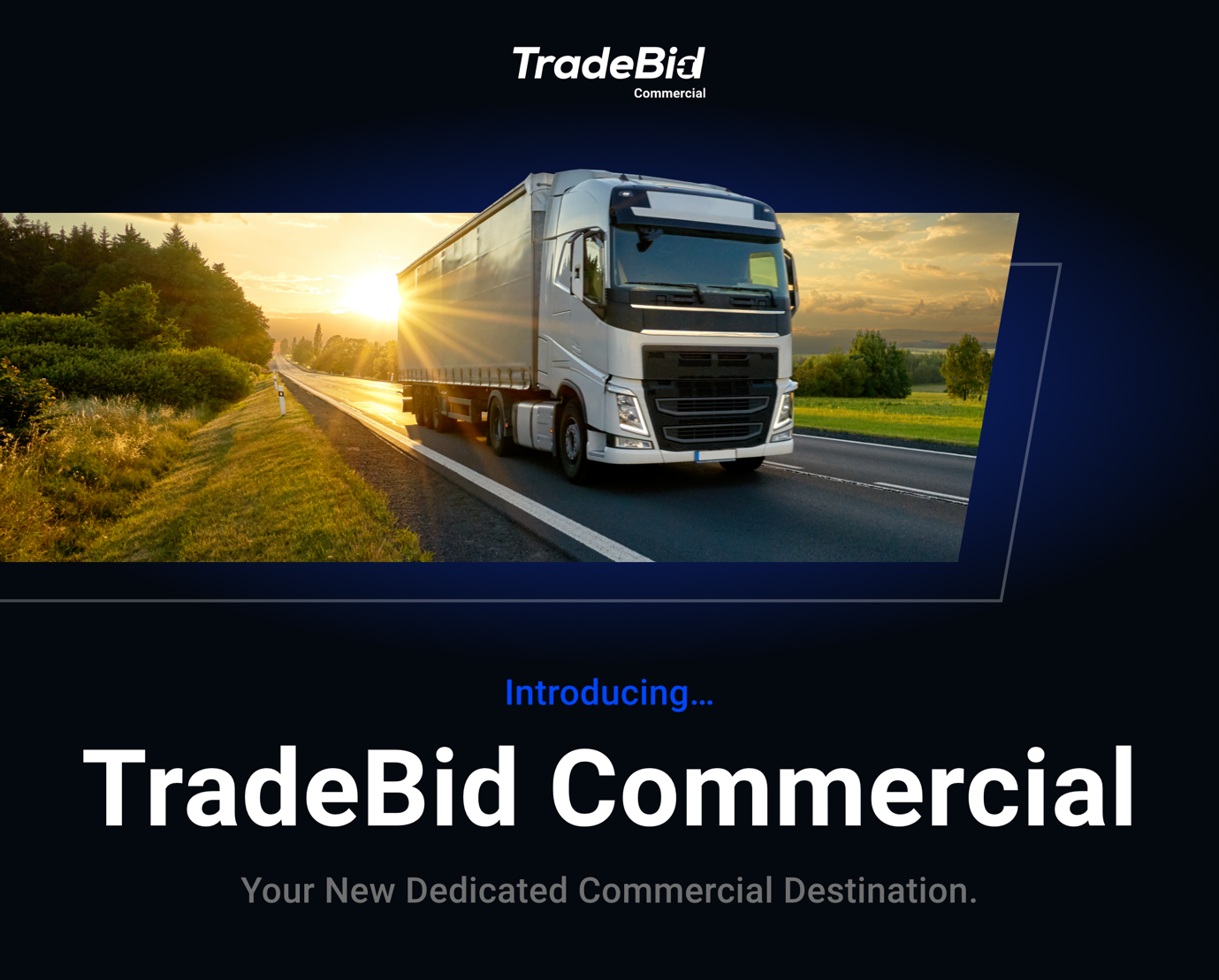 TradeBid Commercial is a new dedicated destination empowering you with access to quality commercial and plant vehicles. The first auction will take place on Friday 16th June and will run to Tuesday 20th June on www.trade-bid.ie.
You can register now for FREE on TradeBid, and enjoy Ireland's lowest buyer fee at only 7% + VAT on all transactions.
Your All-New Way to Source Inventory
Join TradeBid's ever growing network of dedicated commercial dealerships, ready and waiting to buy and sell. TradeBid Commercial's online marketplace is the number one destination for practical and convenient inventory management.
Unparalleled Access to Industry Leaders
TradeBid is dedicated to empowering traders with an advanced marketplace that facilitates ease of access to buyers and sellers all over Ireland and beyond, with bidding direct from your desktop or mobile device.
A Marketplace That You Can Trust
With a steadfast reputation across the Irish motor industry, TradeBid's multi-award winning digital trade marketplace has transparency at its core. Enjoy peace of mind on every transaction, with a dedicated support team to guide you every step of the way.
If you have any questions regarding TradeBid Commercial, please do not hesitate to reach out to the TradeBid Commercial Team.
Gary Hynes
Key Account Manager
gary@trade-bid.ie
Aidan Quigley
Key Account Manager
aquigley@driveinc.ie