In a significant move towards greener transportation, Manfreight has become the first haulier to operate a Volvo FM electric truck on the island of Ireland.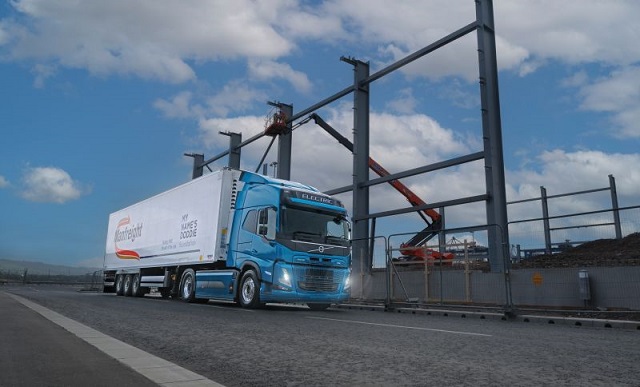 In partnership with Volvo Trucks and Dennison Commercials Ltd, the company has incorporated the cutting-edge electric Volvo FM lorry into its fleet. This exciting addition demonstrates the company's dedication to reducing carbon emissions and embracing sustainable practices within the industry.
The advanced technology featured in the all-new electric Volvo FM lorry includes state-of-the-art battery systems and regenerative braking capabilities, ensuring maximum energy efficiency.
By integrating this electric vehicle intothe fleet, it is aligned with the company's broader sustainability objectives. The company's adoption of electric vehicles aims to make a substantial impact on its carbon footprint and contribute to the ongoing fight against climate change.