Dublin Port Company is creating an integrated Terminal 4 freight yard between Promenade Road and North Wall Quay as Ro-Ro traffic continues to grow year-on-year.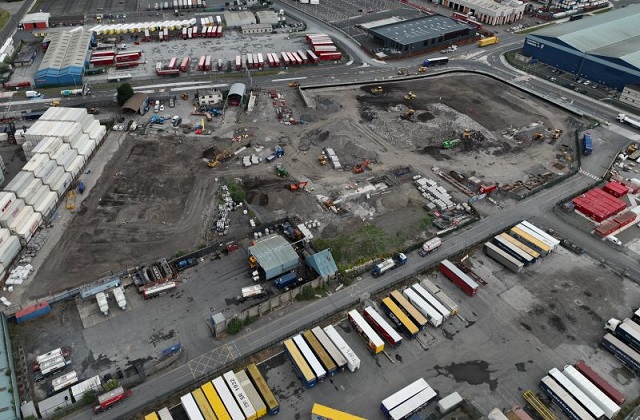 Dublin Port Company told HGVIreland.com that the completed terminal will deliver circa 11 million tonnes of cargo handling capacity.
Phase 1 is currently underway with positive progress, including the extensive reuse of crushed concrete to reduce imported materials.