The Road Safety Authority (RSA) has today launched the "Who was Mary Ward? Vision Zero" campaign which calls on the public to work together so we see our last road death in Ireland. The RSA, alongside government partners participating in Vision Zero and road safety advocates, are asking all road users for their support in achieving this vision by changing their own behaviour, to make Irish roads safer for all. Vision Zero is a worldwide commitment that aims for no road deaths or serious injuries on Irish roads by 2050.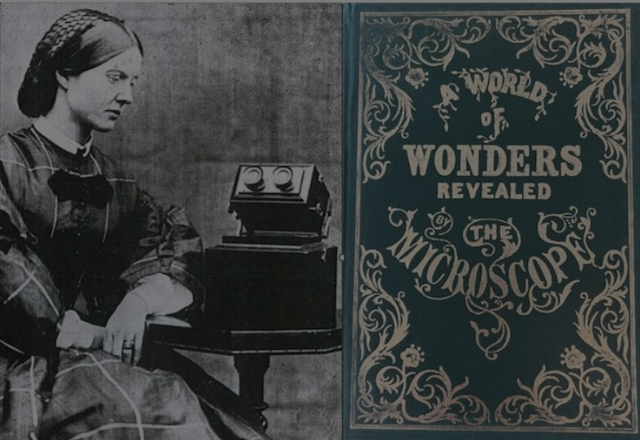 The campaign centres around the story of Mary Ward (1827 – 1869) who was the first person in the world to be killed in an automobile incident. Her life was tragically cut short when she fell under the wheels of the motor vehicle she was travelling in, at Birr, Co. Offaly in 1869.
Mary Ward was the first recorded life lost as a result of a road traffic incident. The RSA is calling for public support in working towards a reality where we see our last life lost on Irish roads. They are appealing to all road users – drivers, passengers, cyclists, and pedestrians – to make one change to prevent further tragedy.
As part of this, the RSA is encouraging people to have a conversation with friends, family members and colleagues about Vision Zero. The RSA is calling on everyone to look at their own behaviour and commit to making one positive change that would contribute to safer roads. A shared responsibility for road safety will save lives.
Minister of State at the Department of Transport, Jack Chambers, T.D. said: "Vision Zero requires the collaboration of government agencies, law enforcement, and road users themselves. While the Vision Zero target is ambitious, it is achievable. Between 2006 and 2018 we cut road deaths by almost two-thirds. After many successful years, there has been an alarming increase in fatalities in more recent times. Every single death is a tragedy for the victims' families, friends and communities.  Our ambition now is to reduce road deaths by 50% by 2030.  The 'Road Safety Strategy 2021-2030' outlines a comprehensive plan and framework to enhance road safety over the next number of years. The Government is committed to working with our colleagues in the RSA, the Gardaí and other stakeholders to deliver reform of the penalty points system, implement the speed limit review and deliver public information campaigns, among a range of other policy and enforcement measures, to work towards a future with no deaths on Irish roads."
Sam Waide, CEO, RSA said: "Road safety requires a collective effort towards a future where every road journey ends safely. Unfortunately, since the world's first recorded road death in Co. Offaly in 1869, there have been thousands of other lives lost tragically on Irish roads. Our 'Who was Mary Ward' campaign asks the public to join this concerted effort in achieving Vision Zero – the ambition that no one will lose their life on Irish roads by 2050. If every member of the public today committed to making one positive change in their driving behaviour, it will make our roads a safer place and help us in achieving this vision." 
Paula Hilman, Assistant Commissioner, An Garda Síochána said: "An Garda Síochána are committed to road safety, and playing our part to eliminate death on our roads. Road safety enforcement is one of several important strands to achieve this and is a priority for us.  We are committed to playing our part and to working with others with the collective aim of creating safer roads and fostering a culture of responsible driving. Vision Zero requires the buy-in from all road users and partners and our collective action is essential. Each contribution will work towards achieving Vision Zero's ultimate goal."
Liz O'Donnell, Chairperson of the RSA added: "Since the first road death was recorded in Birr, Co. Offaly, thousands of families have grieved the loss of a loved one on Irish roads. Many others have been left with life-changing injuries as a result of a road traffic collision. Through this campaign, the families of road safety victims have bravely come forward to impart the human impact and permanence of such tragedies and have kindly granted permission for their loved one's names to appear in the campaign. I am asking all road users to think about one thing they could do to prevent further tragedy, so no more families are left needlessly grieving a life lost on Irish roads. Whether it's having a conversation with family or friends about road safety, reducing speed or avoiding distractions while driving, your efforts could save a life."
And if you want to help advocate for Vision Zero -visit our website –RSA.ie. Join the journey to zero road deaths and serious injuries. Tell us why road safety is important to you? What do you think needs to change? Tell us your story. And we will keep you updated on the progress we're making to achieve Vision Zero.
The "Who was Mary Ward? Vision Zero" awareness advertising campaign is TV led and is supported by video on demand, radio, social media and out of home advertising. It is a six-month campaign and is made up of three phases:
Phase one: launching today phase one answers the question, 'Who was Mary Ward?' and raises awareness that the first person in the world to die in a road crash happened in Ireland and call for a time when we see out last road fatality in Ireland.
Phase two: will run in October, and it highlights the tangible changes we will see in terms of road infrastructure, the increased use of technology in vehicles and enforcement and in education that will all assist in making vision zero a reality.
Phase three: will air in the new year and asks all road users to do what they can to help keep themselves and others safe on the roads. Looking at our road behaviour and seeing what we can do differently, whether its avoiding distraction, lowering our speed or always wearing our seatbelt. It can all make a difference.
As part of the campaign, the RSA is asking teachers to include Vision Zero as part of road safety learning in all schools across the country. The RSA is providing a lesson plan directly to schools this month, which includes the history of Mary Ward in an effort to install the importance of road safety for future generations.
For more information on the Who was Mary Ward? Vision Zero campaign, go to: rsa.ie/road-safety/campaigns/vision-zero-mary-ward 
As off 11 September 2023, a total of 130 people have died on Irish roads, 25 more than the same period in 2022.