TruTac, part of the Microlise Group, presented new modules and product features within its range of fleet management and compliance control software, at this year's CV Show at the NEC, in Birmingham.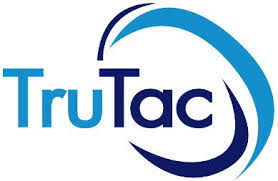 Headlining the new modules is TruFleet Workshop: designed to improve asset management and maintenance planning. The new tool enables TruFleet users to upgrade to a range of new workshop-focussed features, with the facility to create bespoke templates for all vehicle needs – including inspections, repairs, servicing, MOTs and associated costs.
Templates for TruFleet Workshop are fully customisable, easily edited and cloned and can be used for trucks and trailers or any other fleet asset. Plus, say TruTac, for improving audit trail transparency, operators can choose sign-off levels with up to 3 independent signatures e.g., for technician, rectification second signature and manager's signature.
Visitors were also briefed on a series of newly released features which apply to various Microlise products, enabling operators to have simultaneous product access and smooth data integration.
TruTac customers users can view the Microlise tracking system within TruTac's TruControl tachograph analysis and reporting software. Following a major new release and product update, users can now see their vehicles' location and associated information within the platform, giving them an instant overview of all their fleet's data in one single place.
 Tracking and location information can be viewed on three different pages of the TruControl system:  the Charts page, which displays the vehicle's job status, including Rest, POA, or Other Work; the Vehicle Maintenance Calendar page, and the Unknown Drivers page, which shows vehicle movements.
TruTac also exhibited TruDocuments Premium. This handy tool allows customers to make the likes of policies, handbooks, certificates, and other vital literature directly available to drivers via the TruTac app.
When published, the documents are instantly available to all employees with access to the app, or to a portion of the workforce of the operator's choosing or even individuals.
The system also creates a clear audit trail by highlighting when documents have been sent, opened, returned, and signed. It is significantly more efficient than using physical paper documents, faster, more transparent, and more secure than email.
TruTac also unveiled improved features for vehicle profiling and improved asset costing and reporting – all of which are free to TruFleet customers.