Supply chain visibility has been a hot innovation topic for more than the last five years, as tracking technology has evolved and more benefits have been identified. But getting past the market hype, what real progress has been made, and what is left to be done to give supply chain and logistics professionals comprehensive visibility to their operations – especially within retail?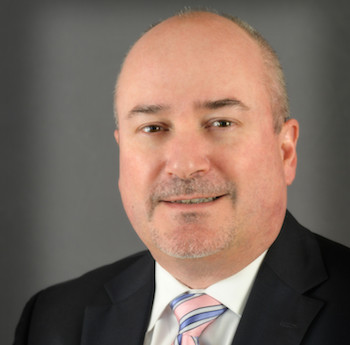 To answer this question, as part of a broader innovation study, Descartes, in conjunction with SAPIO Research, conducted a study of 1,000 supply chain and logistics executives in Europe and North America to gain a better understanding of how far innovations in supply chain visibility have been deployed.
The results of the study – Supply Chain and Logistics Innovation Accelerates, But Has Long Way to Go – show that visibility is contending with other major innovation initiatives and is mature in some transportation modes, but also still has a ways to go. There is, however, a significant variance in the length of that journey for companies based upon senior management's understanding of its importance to the business. This point should not be lost by supply chain and logistics leaders.
Chris Jones, EVP, Descartes explains, and reveals key findings from Descartes' recent research.
A contender in a crowded digitisation market.
Digitisation has received a lot of attention because it's closely aligned with supply chain and logistics innovation to transform company performance in ways that allow customers to see the positive difference. Supply chain and logistics operations are typically very extensive, and is something most retailers – bricks n' mortar and ecommerce brands – can relate to. So it's highly unlikely that companies would have digitisation programmes that address the entirety of their operations, and innovation themes would end up competing for the same resources. Therefore, senior management support is extremely critical to get to the top of the funding list. The study specifically asked if senior management thought that supply chain and logistics innovation was important – or not, and then cross referenced that answer with other questions to see what impact it had.
The research identified the top four digitisation initiatives companies have focused on as order fulfilment (47%), customer experience (45%) and transportation processes (44%) and supply chain visibility (43%). There was little difference in senior management support the for the first three results when evaluating who thought supply chain and logistics innovation was very important – or not. However, there was a significant difference in visibility results when senior management thought innovation was important (51%) compared to those who believe it was less important (30%).
What might be the reason for greater importance of senior management support for visibility innovation versus the others? The subject has been discussed for ages, but more practical deployments, especially for real-visibility, have become a reality in the last ten years. However, the other areas (order fulfillment, customer experience and transportation processes) are more widely understood by leadership and tie to business execution. This is why it is so important to educate senior management on the value of real-time visibility.
Given the significant disruptions of the last several years, supply chain visibility has become extremely important to manage supply chain and logistics performance. For senior management who believe innovation is very important, advanced tracking of truckload transportation (47%) was the top fully deployed innovation followed by fleet (45%) and courier (44%). Supply chain visibility is, however, rapidly maturing as between one-third to one-half of the respondents across all modes (i.e., truckload, fleet, courier, air, rail, ocean, LTL and barge) cited technologies in pilot or partial deployment.  
Taking visibility information and integrating it into supply chain and logistics processes is where its value is fully exploited. Almost half (49%) of the respondents have already fully integrated real-time shipment tracking into their customer service solution, followed by integration with customer portals (36%), transportation management systems (TMS, 27%), supply chain control towers (23%) and dock appointment scheduling systems (23%). For fully deployed TMS integration with real-time shipment tracking, there was a significant difference between those who said senior management believes supply chain and logistics innovation is very important (34%) and those who think it's less important (16%). The same was true for real-time shipment tracking integrated with a customer portal, with senior management who regard innovation as very important at 44%, compared to 23% for those who regard it as less important.
Competition.
Competition is also shaping supply chain and logistics innovation and raising the importance of visibility. The top competitive innovation respondents cited was real-time shipment location (27%) followed by electric or alternative vehicles for more sustainable delivery (23%), digital customer experience (22%) and robotics to improve fulfillment capacity (21%).
Conclusion:
Shipment and delivery visibility has become one of the top supply chain and logistics innovation initiatives as companies look for ways to better serve customers and manage inventory. It is also a differentiator that offers retailers the data and insights needed to a leap ahead of the competition.
While the value may be apparent to supply chain and logistics professionals, it's not necessarily the case with senior management, and may be challenging for visibility programmes to compete with other innovation initiatives for funding. This is why it's so important for supply chain and logistics organisations to educate senior management within their retail organisations about the value of visibility and where it can be deployed as it rapidly matures.
Where is your brand in its visibility innovation journey, and how have you gotten your senior management to see the opportunities that exist with it?