Setanta Vehicle Sales is now the official distributor of Kraker Trailers, renowned for it's K-Force walking floor trailer range, which has gained a lot of interest in the Irish market.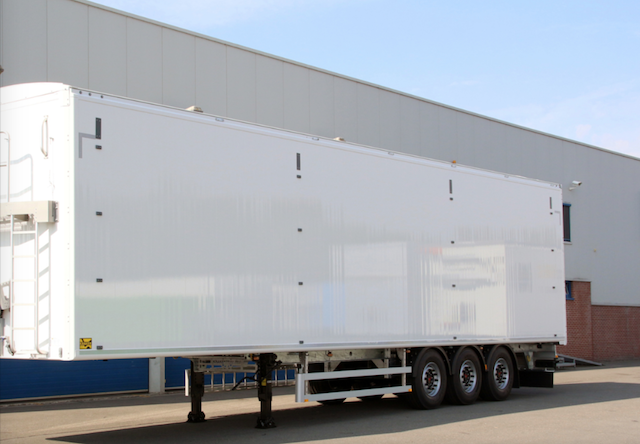 The K-Force has a wide range of uses, which means you can carry many different types of cargo so that you can get the most loaded kilometres possible out of your trailer.
The K-Force is a very reliable investment. The trailer is dimensionally stable, the floor structure is capable of withstanding the heaviest forces and internal friction is minimal.
Operators save on costs thanks to lower fuel consumption. Lower CO2 emissions also contribute to a better environment. It also comes with a five- year guarantee, which is unique in the market.
The K-Force is one of the most versatile moving floor trailers on the market. You can load and unload anywhere with your K-Force: in buildings, off road or in a loading dock. Safe and fast, without the risk of falling over.
See the K-Force's versatility in action here
Fast & Safe opening of doors
The pneumatic four-point locking mechanism system ensures that the backdoors can be opened safely and eliminates play. The lock is operated by a button on the side of the trailer.
Platform
You can freely and easily move around on the large platform of the K-Force. The high balustrade and the fall arrest chain allow you to work safely and ergonomically in this area as well. The floor of the platform makes slipping impossible.
Check out the range of Kraker trailers that are in stock and ready to go on https://setantatrucks.ie/trailers/kraker/
Contact John McCann on +353 (87) 370 7914 or email john.mccann@setantatrucks.ie