The Road Safety Authority (RSA) is warning all road users of the dangers of driver fatigue.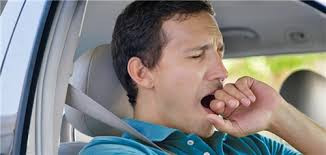 Driver fatigue (also called exhaustion, lethargy) is the physical and mental  impairment brought about by inadequate rest over a period of time.
Research indicates that one in every five crashes on Irish roads could be caused by driver fatigue.
The Road Safety Authority (RSA) urges road users to be aware of the warning signs of driver fatigue, know the risks and keep yourself and your family safe.
Common symptoms of driver fatigue are: 
• Inability to stay in a lane.
• You have missed your exit.
• Not sure of where you are.
• Heavy eyelids.
• Day-dreaming.
• Blurred vision.
• Poor concentration.
• Slowed reactions.
• Impatience.
What to do when fatigued while driving
• Find a safe place to pull in
• Take two cups of coffee or a stimulation drink containing caffeine
• Take a nap for no more than 15 minutes