The European Commission wants to take into account the effect of trailers on the CO2 emissions of heavy-goods vehicles in road charging schemes that differentiate tolls based on vehicles' CO2 emissions.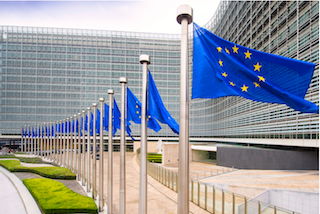 Although a trailer does not consume energy by itself, towing it requires energy from the vehicle to which it is attached. Efficient trailers can benefit both conventional vehicles, by reducing fuel consumption and therefore CO2 emissions, as well as zero-emission vehicles, by increasing their range.
The Commission's proposal aims at lowering the operational costs of more efficient trailers and, in doing so, fostering their market uptake.
In 2022, the EU adopted revised road charging rules, setting out the obligation to vary charges for heavy-duty vehicles based on their CO2 emissions. While that revision did not cover the effect of trailers on vehicles' emissions (because of the lack of legal framework for the certification of the trailers' energy efficiency characteristics), it called for a proposal in this respect once the necessary legal framework was published. The respective legal framework was published later the same year.
The Commission's proposal will support the move towards a cleaner fleet of heavy-duty vehicles and help reduce CO2 emissions from the road transport sector while contributing to energy savings.