Setanta Vehicle Sales has confirmed that Renault Trucks has introduced a package of updates for its heavy-duty truck ranges.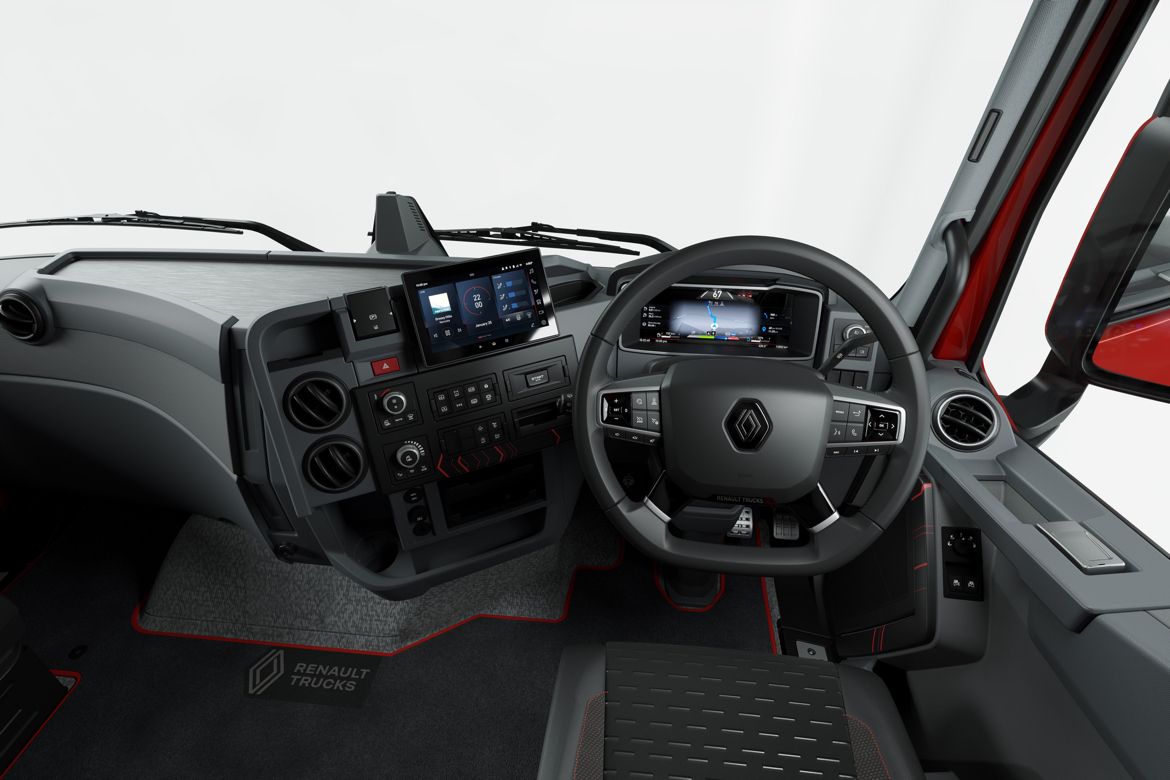 The changes, which are available on T, T High, C and K models, including the E-Tech electric derivatives of the T and C, bring improvements in two main areas, the driver interface and safety systems.
Starting with safety aids, a new camera system gives all-round visibility, and has the option of a fifth camera which can be set up to provide functions such as monitoring the load space or the fifth-wheel during coupling.
A new speed warning system, Intelligent Speed Assist (ISA), uses a camera to detect the prevailing speed limit, and issues a warning when it's exceeded, and a tyre pressure monitoring and warning system is fitted.