Overlander, a manufacturer of equestrian, commercial and leisure vehicles, has invested in mobile column lifts from Totalkare for its new Antrim workshop.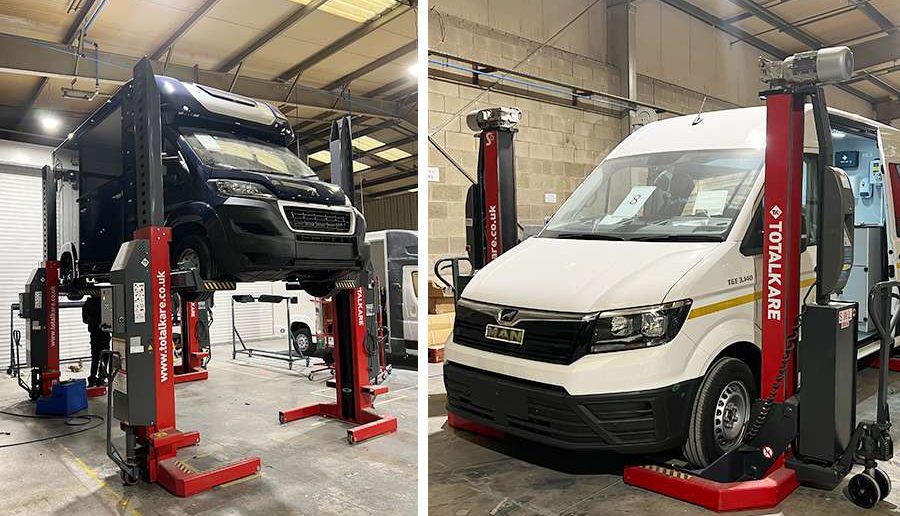 The new workshop will be equipped with a set of Totalkare's market-leading T8DC cable-free mobile column lifts.
Offering a lifting capacity of 7,500kg per column, the T8DC can be charged using only single-phase power, providing a large number of lifting cycles from a single charge.
The forks are adjustable to fit a variety of wheel diameters and the ability to connect the lifts in configurations of four or six means the weight distribution of different horseboxes, class 7 vehicles and motorhomes is easily managed.
Overlander's new lifts will be covered by a Totalkare service contract.
Allan McBurney, general manager at Overlander Ltd commented: "Our Antrim factory will handle different models and types of vehicles with different axle structures and weights.
"Using mobile column lifts was the ideal solution that covered all our vehicles and provides flexibility and increased throughput.
"Totalkare was the obvious choice for mobile column lifts after hearing about its good reputation within the industry."