Mercedes-Benz has flagged mid-May for the arrival here of its new, second-generation, entry-level van, Citan.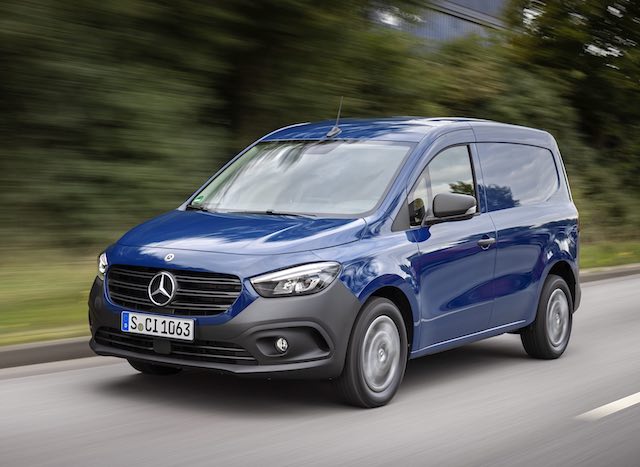 With first deliveries expected next month, the arrival of Citan will mark the entry by Mercedes-Benz in Ireland into the highly-competitive small van market segment.
Stylish in design with a comfortable interior, Citan is expected to attract strong interest from SMEs, urban delivery users, small trades, and services markets.
Alongside their large-capacity Sprinter and medium-size Vito series, Citan will create for Mercedes-Benz what their commercial vehicles sales manager, Fergus Conheady says will be "a strong premium product offering at all points in the panel van market."
"With its compact exterior and 'impressively-spacious' interior, Citan is expected to achieve sales in 'significant numbers' supported by a dedicated and ambitious dealer network," Conheady added.