Public chargers for electric trucks will need to be provided at regular intervals along Europe's primary and secondary motorways, and in major cities, under legislation agreed by MEPs this week.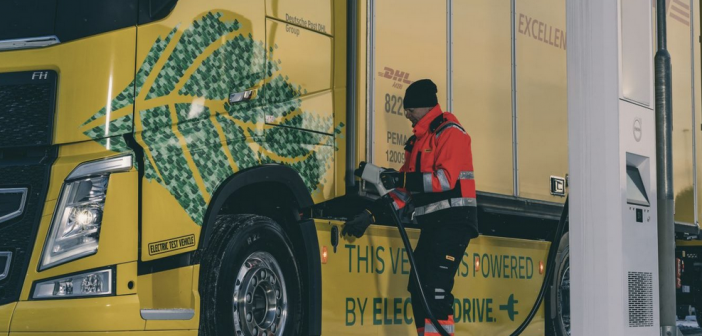 The Alternative Fuel Infrastructure Regulation (AFIR) removes a key obstacle to the EU setting more ambitious CO2 targets for trucks by ensuring there will be adequate public charging. The law also requires charging infrastructure for cars to keep pace with the number of EVs in each EU country.
By 2030, governments must provide at least 3,600 kW of truck charging capacity every 60 km along the EU's primary motorways. On secondary motorways, at least 1,500 kW of truck charging capacity will need to be available every 100 km. By that year, charging hubs must be available in every major city, and there will need to be four charging stations in each designated 'safe and secure truck parking area'.
The requirements mean there will be enough public charging to significantly increase the EU's proposed CO2 reduction target in 2030 – which is key to driving the uptake of electric trucks.
The EU Commission has proposed a 45% cut in CO2 from new trucks sold in 2030, but the European Parliament and governments can increase that before the truck climate rules are finalised. The law requires enough hydrogen refuelling stations for the anticipated fleet of hydrogen trucks.