Martin Ryan & Sons has taken delivery of two Renault Evolutions supplied by Setanta Vehicle Sales North Ltd.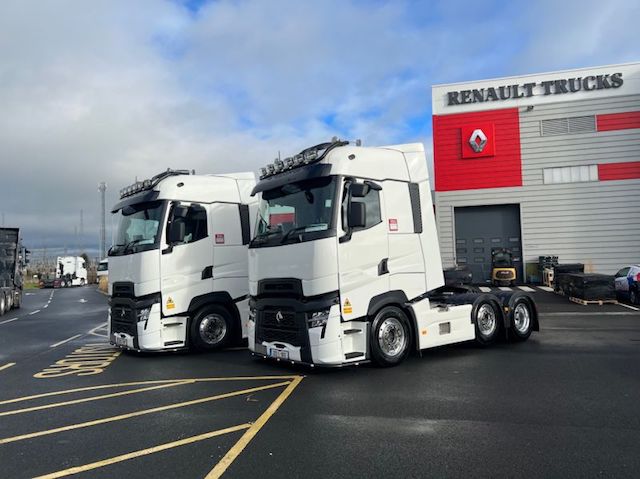 The new arrivals will be followed by an additional three Renault Evolutions, which will be added to the fleet later in the year.
Martin Ryan & Sons Based in Limerick, Ireland has excelled in general haulage for more than 60 years. Brothers Martin, Declan and Brendan carry on a proud tradition of a very successful family legacy.
The company was founded by the late Martin Ryan, and operates from its very central base at Cappamore, Co. Limerick with satellite sites in Naas and Dublin.
Martin Ryan Haulage Ltd trading as Martin Ryan & Sons is steeped in the best traditions of a small family owned and run general haulage company.
The company operates in numerous markets, without having over dependence on any particular sector or customer.