Celebrating 50 years in business this year, Manfreight has taken delivery of a new Volvo FH16 750 which pay homage to the original heritage Manfreight livery and maroon painted chassis – the signature trademark of a Manfreight truck.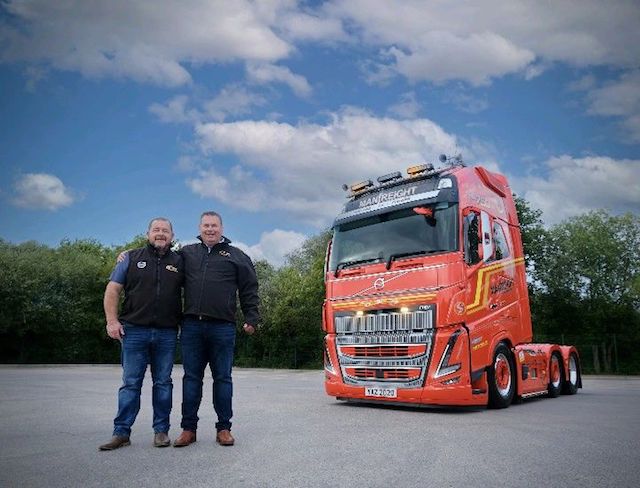 Colin Beattie was handed the keys to Manfreight's newest arrival – complete with the YAZ 2020 registration. A fantastic lorry to mark the celebration of five decades in business
If you spot Colin and YAZ 2020 out and about, make sure to send in your photos!