Jim Nolan Transport Ltd has taken delivery of two D-TEC Trailers Portmaster trailers from Setanta Vehicle Sales North.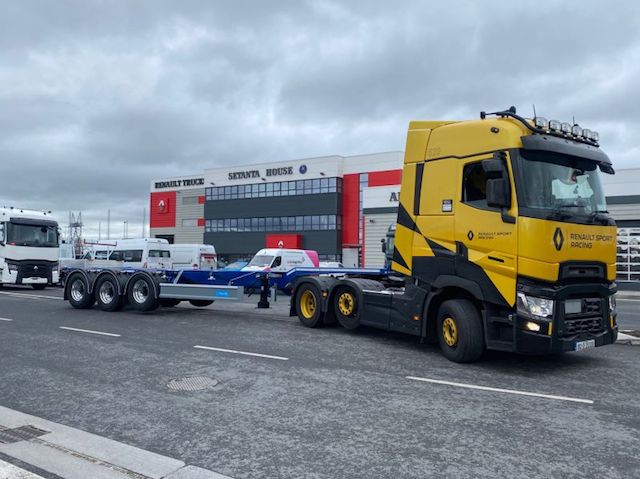 D-Tec These trailers come it at 4.4tonnes and are suitable for all container combinations and are fitted with lift axle, raise / lower valve and alloys.
D-TEC is the leading specialist in container trailers – from multifunctional and dividable container chassis to simple and uncompromising chassis.
All D-TEC chassis are characterised by the combination of lowest self-weight and the highest load capacity available on the market.
Through its simple operation, everyone can work with it and maintenance costs are very low. In addition, the high quality is a guarantee of good residual value.
For more information contact John McCann on 087 70 7914 or John.mccann@setantatrucks.ie