Volta Trucks, the leading and disruptive all-electric commercial vehicle manufacturer and services provider, has confirmed that the European Investment Bank (EIB) is engaging with the company for €40 million venture debt financing.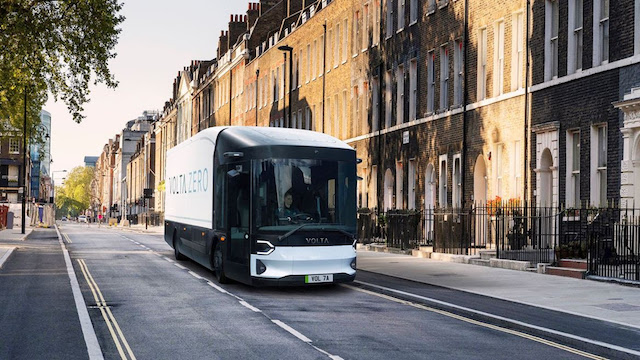 The funding from the EIB would support the roll out of Volta Trucks' Truck as a Service (TaaS) infrastructure over the period 2023-2026.
The aim of the European Investment Bank's funding support for Volta Trucks is to contribute to the electrification of the road transport sector, by facilitating electric trucks deployment. The project is in line with the European Commission's comprehensive framework of policies to reduce greenhouse gas emissions, including the Sustainable and Smart Mobility Strategy (December 2020) and the EU Green Deal (November 2021). Additionally, the project contributes to the EIB's objective for Sustainable Transport and Climate Action hence is in line with the Bank's lending objectives and Transport Lending Policy.
Commenting on the EIB's venture debt funding proposal, Chief Executive Officer of Volta Trucks, Essa Al-Saleh, said; "To receive the validation and support from the European Investment Bank is a huge validation of our ambitious goal to become a European champion of fleet electrification. We are confident that our Truck as a Service proposition, which the EIB is supporting, offers fleet managers a frictionless and hassle-free way to electrify their fleet, and the EIB loan will accelerate this considerably."