The Connacht Truck Show takes place this Saturday, June 3, at the Claremorris Athletic Track & Showgrounds, Claremorris, Co. Mayo.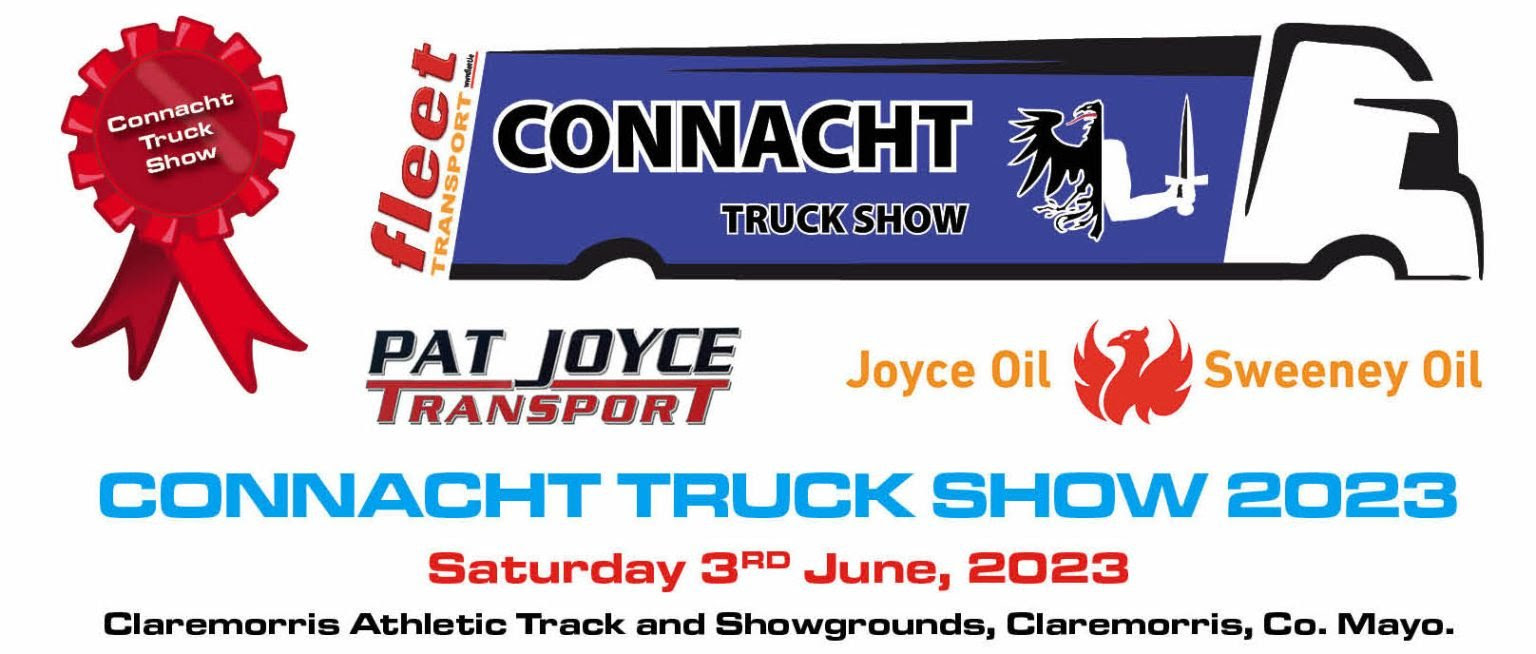 The Mayo Roscommon Hospice Foundation has been chosen as the designated charity for the event which will feature:
* Gleaming Haulage Truck Display
* Classic & Vintage Display
* Health Checks
* Merchandise Stands
* Food Stalls
* Children's Activities
The organisers say that the Connacht Truck Show 2023 will have a number of interesting elements, including gleaming Haulage Truck displays and Classic & Vintage Trucks Jamborees, while there will be a number of top prizes on offer for the most impressive exhibits.
The one-day gathering will feature trucks of all ages, shapes and sizes. Not only will it feature vehicles from road transport operators from all around the province, but many exhibitors will be travelling from further afield. That will include a number of hauliers crossing the Irish Sea to come to the 'Heart of the West' to exhibit their everyday working trucks. The big prize  – 'Top Truck of the Show' – selected by show visitors, will once again be dedicated to local truck driving legend, the late Paddy Kelly.
A selection of food trucks, mobile coffee units and ice cream vans will also be on site, in addition to clothing and merchandise stalls, plus vehicle care products.
Two themes will run throughout this one day event: Truck Driver Welfare and Business Networking.
As truck drivers can be susceptible to various health issues because of the nature of their work, there will be a health check clinic hosted in association with the Hospice and the Order of Malta open to show visitors throughout the day, with advice on blood pressure, prostate and skin cancer, diabetes, heart problems etc.
If you wish to book in your truck(s) please contact Mary Morrissey on 087 2178495.
This event is free to attend and is guaranteed to be family fun day out.