CERTA Ireland at its latest forecourt in Liffey Valley, Dublin has committed to a HVO price match with diesel for a limited time only, to mark the opening of the new site.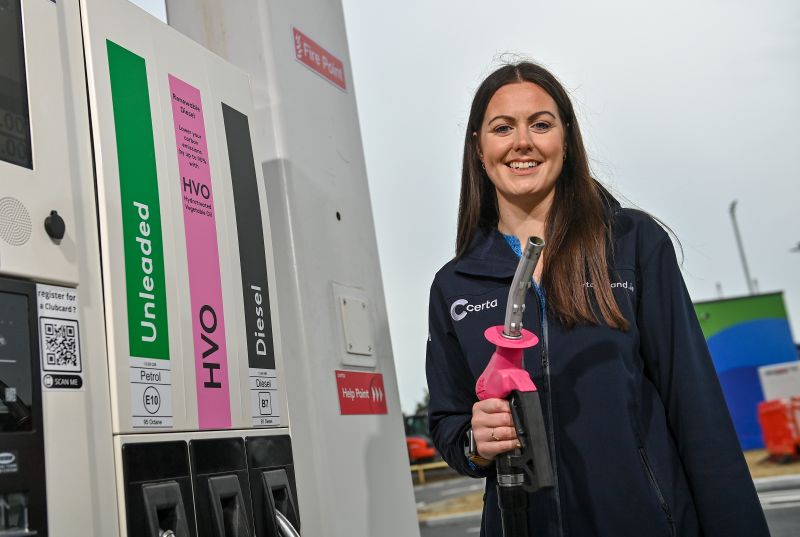 HVO typically costs about 10 per cent more than traditional diesel.HVO is a great renewable fuel for all diesel vehicle owners, reducing carbon emissions by up to 90 per cent with no modifications required.
It does not cause any dip in performance, and can be used exclusively or as part of a blend with diesel in any diesel engine.