Stakeholders including the International Road Transport Union (IRU) are
calling on EU legislators to preserve essential technology options under the new CO₂ standards proposal.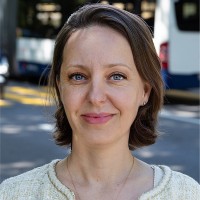 In a letter to EU legislators, the IRU and CLEPA have called for the preservation of essential technology options under the new CO₂ standards proposal.
The stakeholders say an open-technology approach is required to decarbonise road transport while continuing to effectively meet the needs of EU citizens, businesses and economies.
Earlier this year, the European Commission released a legislative proposal dedicated to CO₂ standards for heavy-duty vehicles (HDVs). It's meant to support decarbonisation efforts by setting specific CO₂ reduction targets for HDV manufacturers.
The proposal will impact the composition of vehicles available to transport companies at three milestones, 2030, 2035 and 2040, with the share of zero-emission vehicles increasing at each stage.
While the Commission's proposal is being reviewed by the European Parliament and Council, the IRU and CLEPA, representing the road transport and automotive supplier sectors, have listed five fundamental principles that EU legislators should factor into the proposal to not endanger the stability of mobility networks and supply chains.
Technology openness: Leave adequate space for carbon-neutral fuels as a long-term solution for sustainable heavy-duty transport alongside electrification and hydrogen.
Implement essential enabling conditions: Consider the security of carbon-neutral energy supply, charging and refuelling infrastructure, and the availability of mature and affordable vehicle technologies to achieve ambitious CO₂ targets.
Exempt high-capacity vehicles from the targets: The current technologies available for zero-emission vehicles are not suitable for operations requiring large vehicles weighing over 40 tonnes and/or longer than 18.75 metres.
Include new vehicle groups into the CO₂ emission reduction targets for HDVs:New vehicles categories, such as eTrailers, can accelerate the development of cost-effective technologies available on the market.
Support regional passenger transport by reshuffling bus and coach targets:Buses performing intercity transport should be subject to the same emission reduction targets as coaches, as their profile is more closely aligned with them than heavy urban buses.
IRU Director of EU Advocacy Raluca Marian said, "The heavy-duty road transport sector is vital for the sustainable transport of people and the security of supply chains.
"Most of the seven million trucks and coaches on EU roads today have an internal combustion engine. A massive, sudden switch from the 1,500km driving range of 40-tonne vehicles to an electric vehicle autonomy of 300km will pose serious risks, especially given the lack of charging infrastructure and grid availability."
"To decarbonise road transport, an open-technology approach that allows for the coexistence of various vehicle propulsion systems is critical for the efficient operation of the single market, including for emergency crisis responses," she concluded.