The 2022 annual report for the Logistics and Supply Chain Skills Group has been published and is available to download from the Department of Transport Website https://lnkd.in/e-uWWk2Q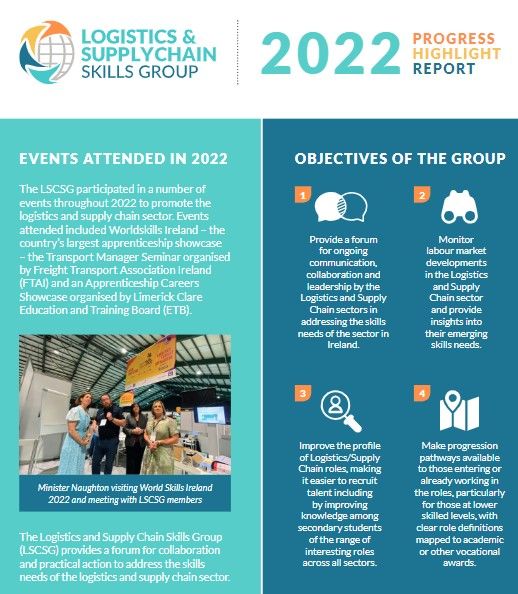 The Logistics and Supply Chain Skills Group (LSCSG) was established in 2019 to support the promotion of careers, skills development and sustainable employment in the Logistics and Supply Chain sectors in Ireland.
The LSCSG was set up following recommendations made by the Expert Group on Future Skills Needs. The Group includes key stakeholder representatives from government, academia, and industry, and is currently chaired by the Department of Transport, on the basis of the Department's links to the wider transport industry. The Department of Further and Higher Education, Research, Innovation and Science and the Department of Enterprise, Trade and Employment also play a key role in the work of the Group. The Group provides a forum for practical action and collaboration aimed at addressing the skills needs of the sector.