Our goal is your success in passing your driving test and our courses are designed to offer structured, affordable training, regardless of your age or experience. Whether you are just a beginner doing EDT lessons, nervous or getting ready for your Test, we have a course to suit you.
Primarily a Driving School for Learner Permit holders but much more. We supply qualified instruction Approved by the Road Safety Authority in Categories A(Motorbike), B(car), BE(car+trailer), Truck(C/EC), Mini Bus(D1) or D (bus).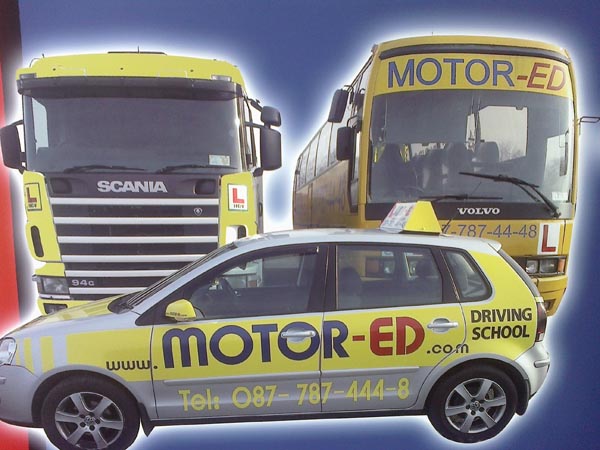 For companies we offer Driver Assessments, this can assist in accident prevention, reduce your running costs and ultimately your insurance bill. For family and friends with a birthday coming up, give them a GIFT VOUCHER of driving lessons.
EDT Lessons in Dundalk
Essential Driver Training (EDT) is a mandatory training course that teaches fundamental driving skills to learner car drivers. It is part of the RSA's Graduated Driver Licensing (GDL) scheme and is intended to improve road safety.
EDT is only part of the learning process, you will need lots of practice and may need more lesson to become a safe driver.
Professional Car, Bus, HGV and Bike Tuition
Highly trained and qualified Instructors with a combined
driving experience of over 100 years.
Driving assessments for work and on the job evaluations.
High test pass rate and many independent reviews on our website.
Learner Centred courses where your needs are our priority.
Many other associated courses in our Training Centre to suit
absolute beginners right up to professional drivers.
Theory Test Assist
Driver CPC Theory and Case Studies
Pre-test Analysis and Fault Resolution
EDT Lessons
Driving Test Vehicles
Motor-Ed Driving School your No:1 choice for EDT and Learning to Drive. 
https://www.youtube.com/watch?v=FsAR4lAN1r0&feature=youtu.be