At ADTA we provide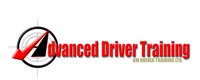 Driver CPC
ADR Driver Training
Digital & Analogue Tachograph Training Analysis & compliance
CPC Transport Management Operators License
Driver Training Category B,C,D
Health & Safety training First Aid
ADTA is an independent driver training academy.We specialise in providing driver training in both Passenger and Haulage sector of the Transport Industry,ADR Hazchem Training,CPC Transport Managemnet, Driver CPC,Advanced Driving Courses and Driving Instructor Training ADI throughout the Midlands.
Why train with ADTA?
"We will go that extra Km for your training needs"
Friendly, relaxed and reliable training
Flexible training times
Follow up service for all our customers
Fully qualified trainers & instructors
Training available to suit your individual needs
Save money with group bookings
ADR
ADTA is approved by the HSA(Health & Safety Authority) to provide Initial Basic /Tanks Specialisation and Refresher Training for the Carraige of Dangerous Goods by Road(ADR)
CPC Transport Management Haulage/Passenger
Are you looking to upskill or further your career in the Transport Industry.Call us for further information on schedules/dates.
Driver CPC
ADTA is approved by the RSA to provide Driver CPC training in six RSA approved training centres across the midland area.
Tachograph Training
We at ADTA can train your staff in digital and analogue tachograph legislation,operation and documentation to drivers,staff and management.They will be equipped with all the knowledge,materials and information required.We will provide you with the necessary equipment,instal it for you & show you how to download your vehicles and how to read the data.
Advanced Courses
ADTA trainers are fully qualified and approved by the RSA to provide Driver CPC, to help drivers who already have their licence, to improve their driving skills,safety and confidence.We also provide high quality training in CPC Transport Management approved by the CILT to ensure that you will become a fully qualified Transport Manager.
ADI
Driving Instructor Training.If you´re looking for a new career where you choose your working hours and you can make your work fit around your lifestyle,then ADTA can give you all the training you need to become a fully qualified driving instructor ADI.