"Advance Drive" is Galway's most successful driving school with a pass rate second to none.
"Advance Drive" was estastablished  in 1989.  We teach beginners how to drive cars as well as professional drivers in such industries as The Fire Service, Ambulance Drivers (paramedics / EMT's), Coach / Minibus Drivers, Rigid & Artic Truck Drivers.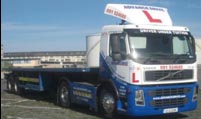 We also provide Driver CPC Training , Manual Handling & ADR Driver Hazchem Training  courses for existing drivers.
Advance Drive is the only driving school in the west to give driving lessons in ever category (A , A1 , B , BE , C1 , C , CE , D1 , D).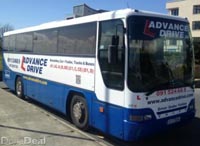 Helping you pass your driving test & getting your driving licence, to find out more contact us with your query and we'll get back to you as soon as possible.
For more information about "Advance Drive" please follow the links on the right sidebar.
For more information about "Advance Drive" log on to: www.advancedrive.com